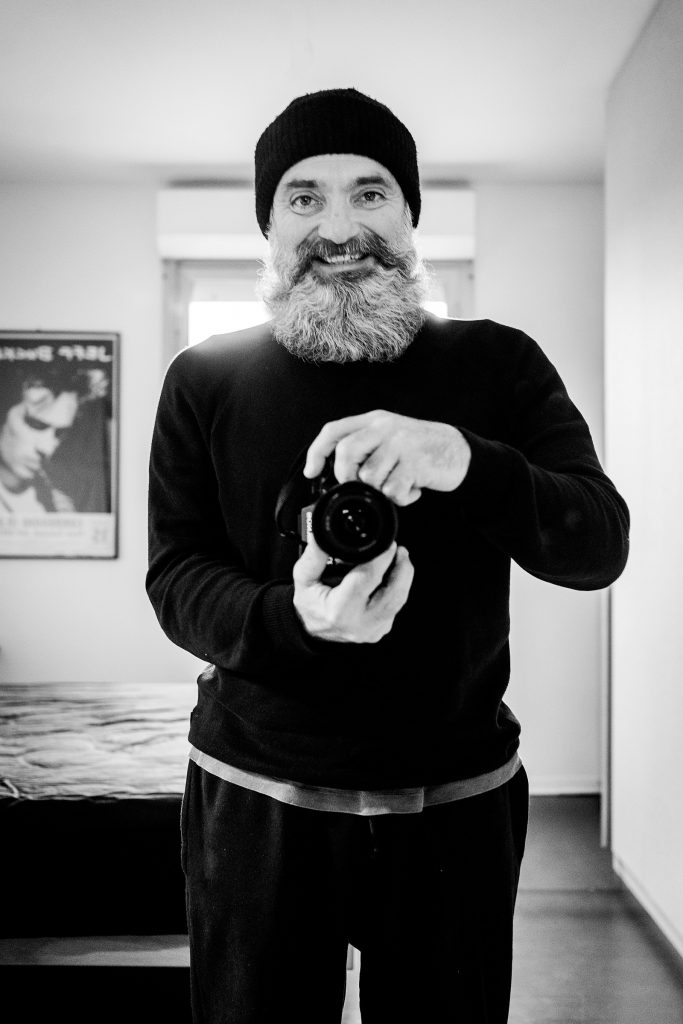 Amo la musica, da sempre.
Dal 2002 ho realizzato il sogno di fotografarla seguendo Luciano Ligabue "su e giù" dal palco.
A quell'incontro ne sono seguiti molti altri, nella musica, nel teatro, nello sport, nel cinema. Incontri attraverso i quali ho vissuto e fotografato i concerti live, i backstage, i viaggi, i set dietro la macchina da presa, i guizzi vincenti, catturando con la mia macchina fotografica gli attimi fuggenti irripetibili in ognuno di questi mondi.
Grandi artisti nella musica – oltre a Ligabue, Elisa, Zucchero, Francesco De Gregori, Lucio Dalla, Litfiba, Verdena fino a AC/DC e Bruce Springsteen – hanno lasciato segni indelebili di vita nei miei occhi e nel mio obbiettivo.
Lo stesso è poi accaduto nel teatro musicale con Casanova Opera Pop di Red Canzian, nel cinema con Stefano Accorsi, nello sport e nei miei amati viaggi in solitaria, trasportato dalla bicicletta e dal cuore alla scoperta del mondo.
---
I love music, I always have.
Since 2002 I've realized the dream of capturing its power in pictures following Luciano Ligabue on and off stage.
That beautiful experience has been followed by many more, in music, theatre, sport, cinema. I've had the chance to live and photograph live concerts, backstage moments, trips and movie sets behind the scenes, catching unique moments and creating forever-lasting memories.
Great music artists – besides Ligabue, Elisa, Zucchero, Francesco De Gregori, Lucio Dalla, Litfiba, Verdena up to AC/DC and Bruce Springsteen – have left long lasting marks of life and energy in my eyes and on my lens.
Same thing has happened later in musical theatre with Red Canzian's "Casanova Opera Pop", in movies with Stefano Accorsi, in sports, and in my unforgettable solo trips, where I let my bike and my heart drive me to appreciate the world.